My kids love the movie Forrest Gump. So when they recently had some friends over who had never seen it, we watched it again for the 900th time.
In the movie Mrs. Gump tells Forrest that "Life is like a box of chocolates, you never know what you're going to get." The meaning I extract from this famous movie line is that there are infinite variables in what will happen to us in life, despite our choices.
This analogy is not only true in life, but it is also true in death. However there's one key distinction which comes in the form of a lack of choices. The infinite variables (i.e. the box of chocolates) we experience after loss can be due to the choices we didn't make in life such as:
Did they have a will?
Were their beneficiaries up to date?
Did they share instructions on who would receive what or if that painting in the hallway is a priceless Van Gogh or is from Homegoods?
Did they create an inventory of online accounts, devices, unlock codes or passwords?
Did they share preferences or wishes of where they wanted to be buried or if they wanted to be cremated and scattered
So when we or our loved ones fail to make some of the above choices beforehand it's akin to biting into a strawberry cream or fruit and nut piece (gross!), leaving a really bad taste in our mouth.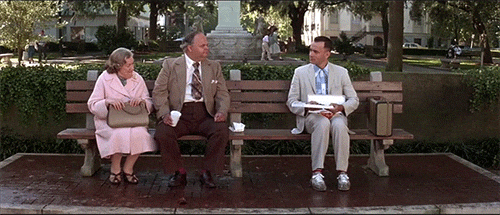 Having said this, I know that there are many circumstances where planning did not take place because there simply was not time due to an unexpected or unplanned death.
Regardless of the box of chocolates you've received, this is where an after loss consultant like me can step in to project manage a loss.
If you or someone you know has experienced a recent loss and are found with a plate FULL of to-do's… we want to encourage you or them to find help to get through all of it. Losing someone is hard enough and everyone deserves room to breathe and grieve. Having been in that situation and not having that room, I know this truth all too well.
My team and I can help with…
Collecting and completing forms
Organizing paperwork related to an estate and working alongside your estate attorney
Closing, transferring or archiving accounts and sensitive information including passwords
Navigating probate requirements and processes
Help with disposing of personal belongings and organizing estate sales or donations
Plus so, so much more. After all, this is a box of chocolates we're comparing ourselves to. See the full list of how we can assist with our After Loss Consulting services here and if you or someone you know are even just a little bit curious about how we might work together now or in the future, reach out to us here and we'd be happy to chat.
In honor of Valentine's Day next week, we hope that the box of chocolates you receive are just what you're expecting.